Membership
Click here to download the free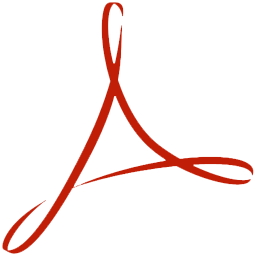 Adobe Acrobat Reader.
CSHS Annual Conference
Attend the Society's most important event of the year at a members-only price. The Annual Conference offers horticultural networking and numerous learning events, tours, and opportunities to present research through poster presentations or oral sessions. Only CSHS Members may make oral or poster presentations at the Annual Conference.
The Program & Abstracts of the CSHS Annual Conference
Is an important reference for all conference attendees, and a record of the latest horticultural research, this remains useful to members long after the conference is over.

Canadian Journal of Plant Science
Subscriptions (available in both print and electronic form) at the lowest rates available anywhere.
Professional Enrichment

Society awards
Earn Society and peer recognition on a national level in a variety of CSHS award categories, and assist in the process by nominating qualified candidates for consideration.
See the membership application form.
CSHS holds an annual meeting with scientific conferences and professional tours, usually in conjunction with Plant Canada or the Agricultural Institute of Canada. It also publishes a quarterly newsletter. CSHS contributes to the Canadian Journal of Plant Science; and awards are issued for outstanding research articles published in the Journal. CSHS also attributes annual awards to outstanding cultivars and individuals who have made an impact on Canadian horticulture. CSHS supports Canada's country membership in the International Society for Horticultural Science (ISHS). Individuals may also become members of ISHS and pay their annual dues through CSHS.

---
Membership Conditions


The CSHS recognizes the following seven classes of members, namely: regular members, student members, retired members, association members, corporate members, and honorary life members. With the exception of Honorary Life members, the term of all memberships is annual and subject to renewal in accordance with the policies of the Society.
Regular Members
Anyone interested in horticultural science, technology and the horticultural arts. A regular member is entitled to one (1) vote provided that regular membership has been paid.
Student Members
Any student attending a university, college or other post-secondary institution. A proof of full time attendance is required annually. A student member is entitled to one (1) vote provided that student membership has been paid.
Postdoctoral Fellow
Any person holding a position of Postdoctoral Fellow hired at a university, college or other post-secondary institution. Proof of full time employment by the supervisor is required annually. A Postdoctoral Fellow member is entitled to one (1) vote provided that the membership has been paid.
Honorary Life Members
Any member judged by the Society to have rendered outstanding service to horticultural science or industry. Nominations for honorary membership may be made by the board of directors, an awards committee, or any ten members of the Society for approval by the board. The award certificate shall read: "in recognition of his/her meritorious service to horticulture in Canada." An Honorary Life Member is entitled to one (1) vote. Annual membership is no longer required.
Retired members
Anyone retired from the work force and interested in horticultural science, technology and the horticultural arts. A retired member is entitled to one (1) vote provided that retired membership has been paid.
Association Member
Any institution, group or association wishing to sustain the Society through an annual contribution, the amount to be determined by the Board of Directors. An association member is entitled to one (1) vote provided that associate membership has been paid.
Corporate Members
Any business wishing to sustain the Society through an annual contribution, the amount to be determined by the Board of Directors. A corporate is entitled to one (1) vote provided that corporate membership has been paid.

Dues are payable annually